HE'S HERE!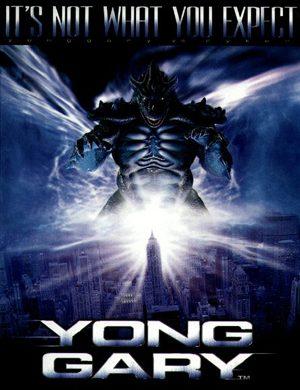 Yonggary vs. Cyker is now available from asiandb.com!
I just got mine in the mail today. There's two things of interest to note about the film:
a) The original version was shown in English in Korea, and is not available on video.
b) This is the "International Version", which is intended for worldwide audiences...and it is dubbed in Korean.
The plot is trite. The special effects are crude. The dubbing is absolutely abysmal. And I love it! Yonggary is a kickass monster who isn't afraid of causing a little mayhem.
I have digitized a few choice monster-scenes from the film and have placed them in Real Media format for my fellow monster-fans to preview. You can find them HERE. Beware! There are spoilers on that page, and if you are worried about having the plot given away, don't go there.
---
Yonggary Gallery
These still images were borrowed from a Korean-language site that offered them in slideshow format; sadly, it does not work for many browsers. They are presented here in a format that most browsers can handle, and for those who do not read Korean. Click on an image below for a closer view.