The images linked below are copyrighted works. They may not be copied, uploaded to another site, or in any other way distributed without the prior permission of the artist.
---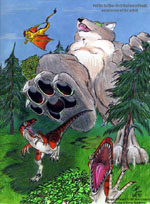 Rogue and the Dragon from Hell visit the West Corner of Jurassic Park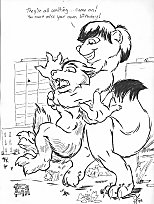 A reluctant Rogue at
his birthday, 1998.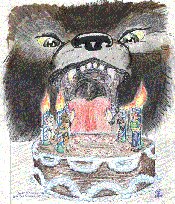 A less reluctant Rogue;
birthday party 2000.